fully automatic bottle blowing moulder description:
Double servo system bottle blowing machine
Simple and stable
Fast speed
Nice inner structure
Energy saving!
Hot sale product!
Suitable to blow: 10ml-600ML PET bottle which is used in drinking water/cosmetic bottles/daily food bottles
Welcome to visit our machine !
Blowing machine feature:
1.Compact design saves much space.
2.Adopts double servo system,keep high speed.
3.Automatic sending preform system,stably sending pet preform.
4.Controlled by PLC system,convenient and smart touch screen
5.Independent line running system,simple and stable.
6.Special heating system,adopting infrared lamp heating system with right temperature controlling,strong penetrability, the preform rotates and is heated uniformly. Also easy to adjust.
7.Special air storage device,which have 3 separate air tanks.Each work process have one tank,for example,action/preform pre-blowing / blowing,these have 3 air tanks to satisfy the different requirement for air pressure.
8.Cooling system effects well,which can keep the bottleneck good shape,won't be affected by the infrared lamp.
9.Action is driven by cylinder not by oil pump,like this,the bottles won't have oil pollution.
10.Self-lock device for security is available for every mechanical action. When any of the actions has trouble, machine program will switch to state automatically.
11.Adopting high pressure mode locking, the bottles don't have obvious molding line.
12.The machine is fully automatic,low cost,highly effect,simple operation and easy maintenance.
13.The operation have two choices of by manual and automatic operation.Convenient for adjusting and installing.
14.Rejection rates is reduced to a minimum.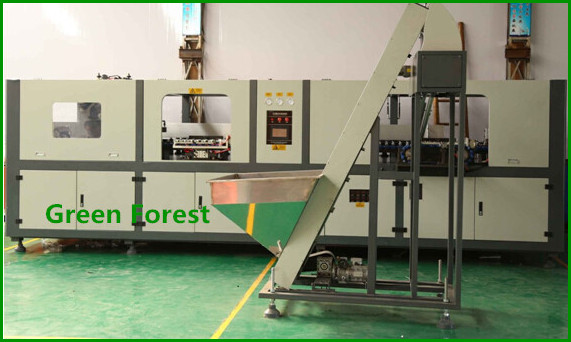 Configuration:
Spare parts
Products name
Original
Brand
Electrical
Magnetic switch
South korean
Autonics
PLC
Japan
Mitsubishi
Air switch
French
Schneider
Touch screen
Japan
Mitsubishi
Switch power supply
South Korean
Black shell
Switches
French
Schneider
Relay
Japan
Omron
AC contactor
French
Schneider
Circuit breaker
French
Schneider
Highpressure silencer
America
ALWITCO
Bottle preform testing
Japan
Omron
Solenoid valve
Operating valve
South korean
PMC
Air cylinder
Japan
SMC
Mechnical
Clamping guide
TaiWan
YinTai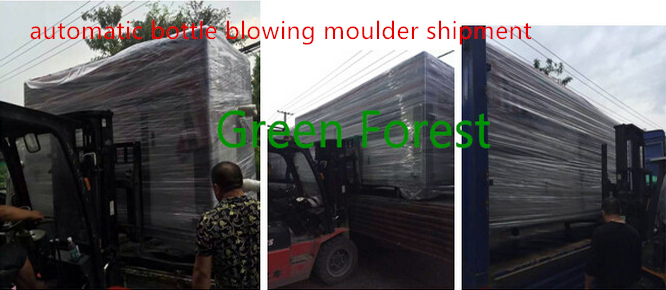 Products specificaton:
Specification
Unit
No. Of cavity
Cav
6
Cavity pitch
mm
76.2
Max capacity
ml
600
True production
600ml(16g)
7000BPH
Heating pitch
mm
76.2
Preform holder
pcs
144
Preform neck(inner dia.)
mm
26-30
Preform height(max.)
mm
120
Bottle diameter(max.)
mm
60
Bottle height(max)
mm
250
Heating ovens
unit
7
Infrared lamps
pcs
42
Max.heating power
KW
56
Specified power consumption
KW
50
Voltage
V
380V(50/60Hz)
Low pressure air compressor
Air capacity
M3/min
4.4
Pressure
Mpa
1.2
Motor power
KW
44
Tank
M3
1.0
High pressure air compressor
Air capacity
M3/min
5.0*30
Pressure
Mpa
3
Motor power
KW
25*2
High pressure freezing dryer equipment
Air capacity
M3/min
5
Pressure
Mpa
3
Air inlet temperature
℃
Less than 80
Power
HP
1.5
High pressure gasholder
Volume
M3
1
Pressure
Mpa
3
Cold water equipment
Flow rate
T/H
2.9
Colling capcity
Kcal/h
24600
Outlet temperature
℃
5-20
Power
Kw
5.3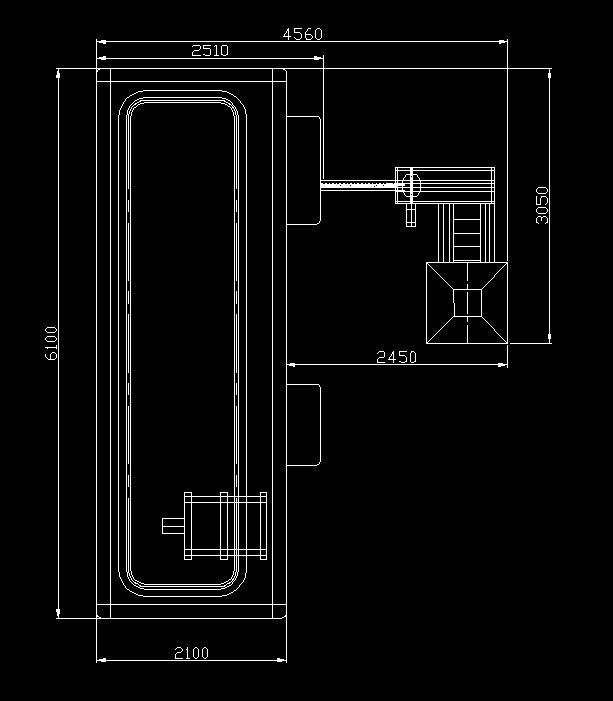 Automatic bottle blow moulder inner photos: